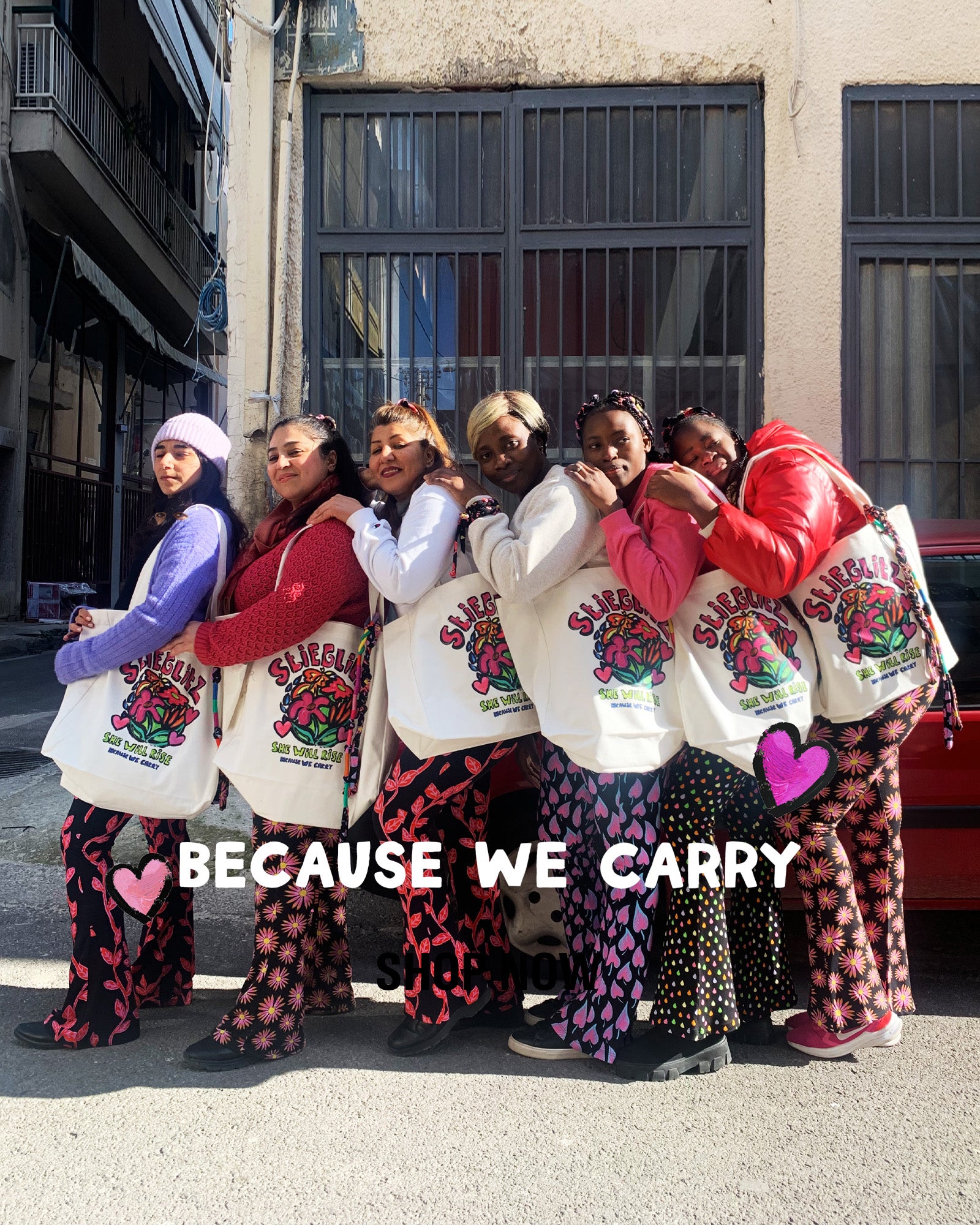 STIEGLITZ X BECAUSE WE CARRY
A collaboration from the heart.

At Stieglitz empowering women is at the core of what we do. We choose collaborations that enrich this message and this next one is no exception.

We are so thrilled to announce our collaboration with Because We Carry. An Amsterdam based foundation supporting mums fleeing conflict. 
 

ABOUT BECAUSE WE CARRY  
Because We Carry is a sisterhood. In their studio, women take care of each other and get extra support from the best social workers; whilst learning the Greek and English language, life skills such as sewing and having the children in school. Most importantly, learning how to trust life again. In this safe sanctuary, love, joy and hope can be reclaimed. Within Because We Carry's pink studio based in Athens, these sewing skills are put into practice, producing handmade bags, all of which are made from scratch. Life improves, they are made to feel safe and their children finally return to school. History will not repeat.

OUR DONATION
We are grateful to support these mothers by giving their bags a space in our store and online. When you buy their bag, 100% of the 59 euro goes to them.In addition to this, 950 of our flares were provided for them to help other women. The women altered the flares into different lengths and are then given to others in need across Greece. It's a wonderful homage of women, working towards a common goal, to empower and support each other. 

SHE WILL RISE
We created a design of a blooming flower: symbolising growth and beauty. Tears: as we cry. A Heart: as we cry, we water ourselves with love and grow stronger within.

She flowers, She cries, She loves, She grows, She will rise!

By carrying her bag, you also got her back!
Choosing a selection results in a full page refresh.
Opens in a new window.