MY 3 FAVOURITE WAYS TO WEAR FLARES

When I started Stieglitz in 2014, flared pants in bright colours and eye-catching prints were already at the core of my brand. Fast forward to today, these pants are still just as important. When you think of Stieglitz, you think of flares. They are super cheerful, make your legs look miles long, and they are incredibly comfortable!

And the beautiful thing is, you can make a flare as casual or classy as you want, offering endless outfit options. In this post, I'll show you how I prefer to wear flares, give you styling tips, and show you the best ways to combine them.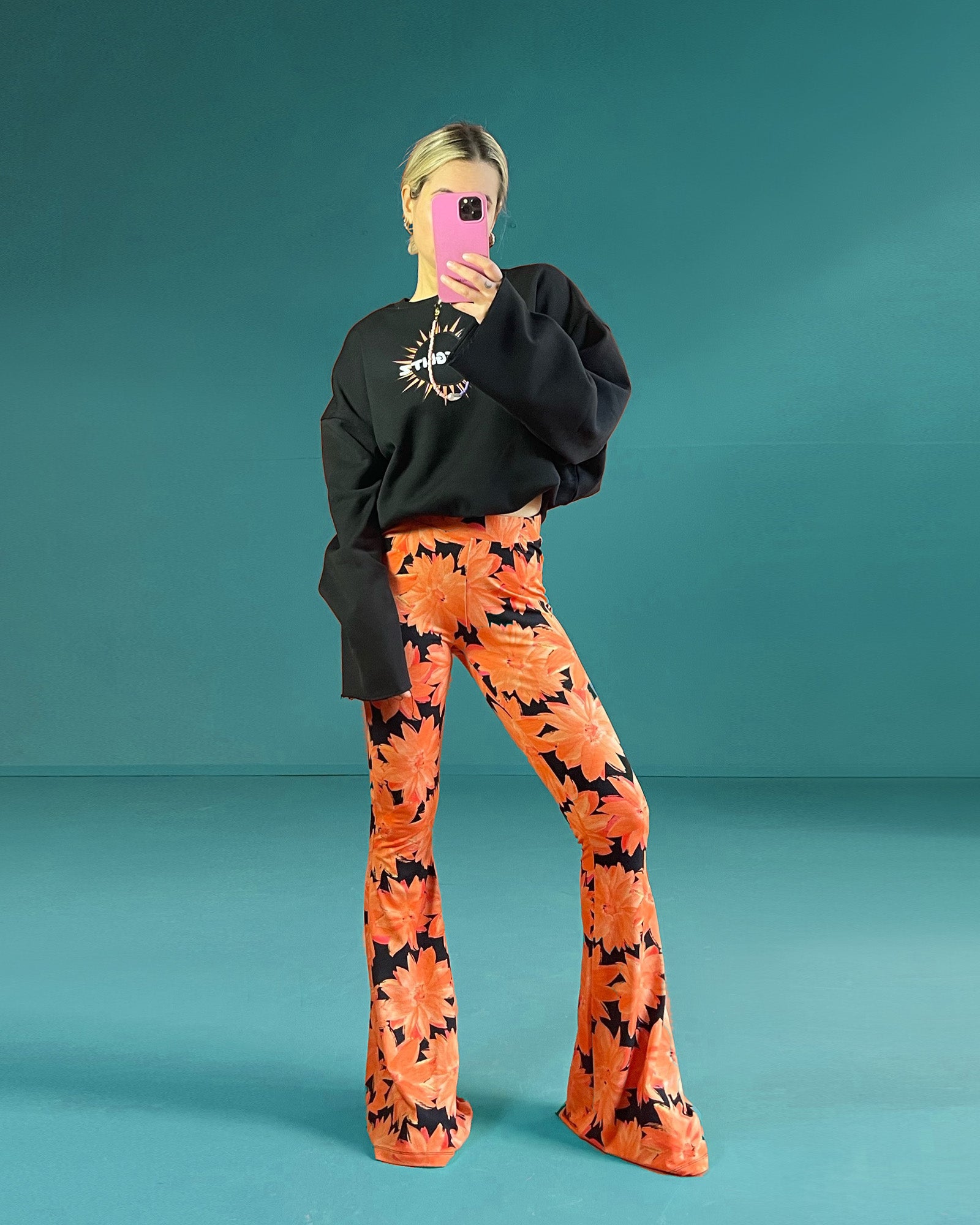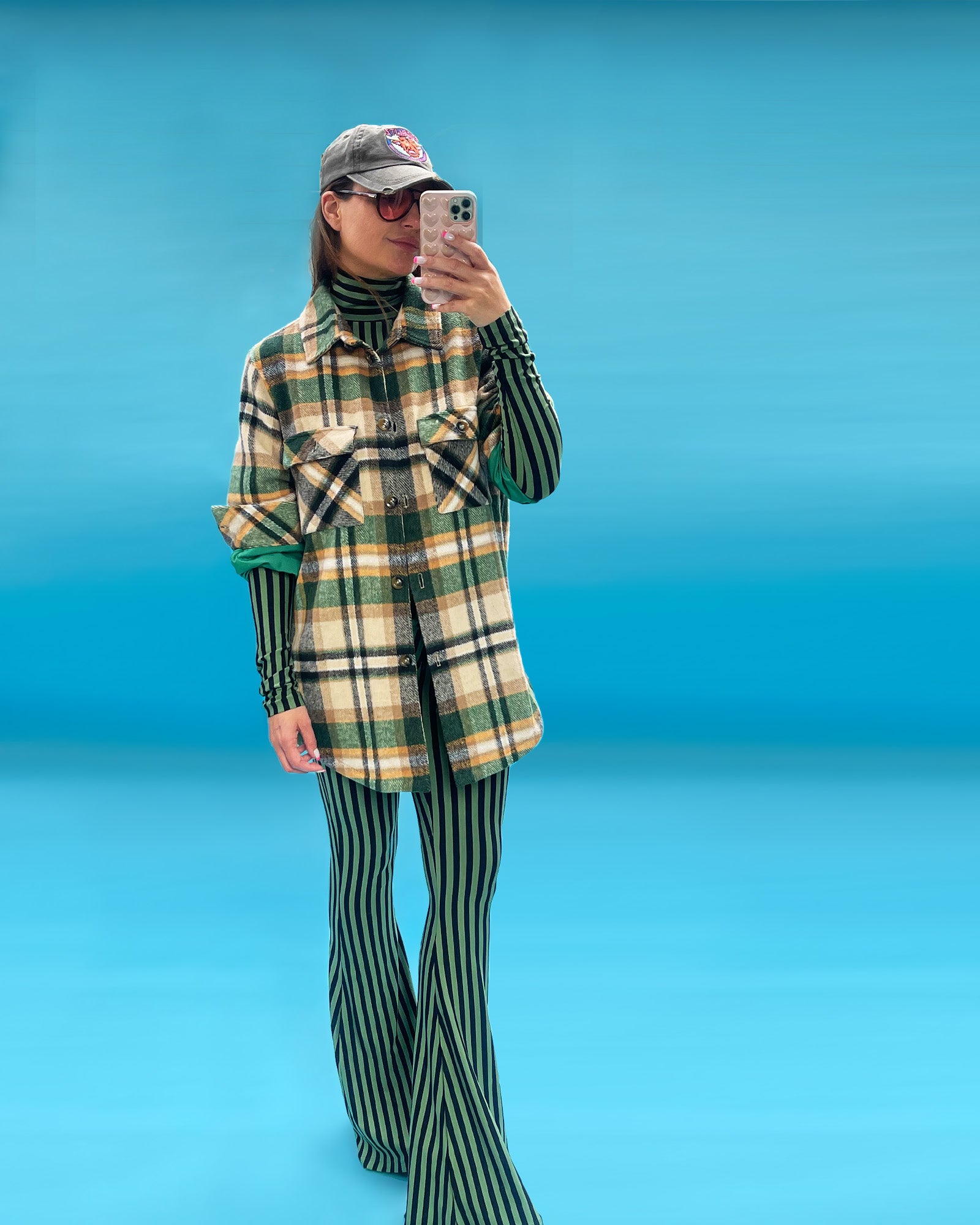 The everyday look
Nothing feels as comfortable as a pair of flared leggings, which is why they are perfect for a relaxed casual look. A great tip is to build your outfit around the flare to make it stand out even more and create a cohesive look. I always choose flares with a bold print to turn an everyday outfit into something special! Then, I pull out my favourite oversized sweater or jacket from my closet. Baggy tops always look great with flares. This creates a contrast between the loose-fitting top and wide pants, making your legs appear extra sleek!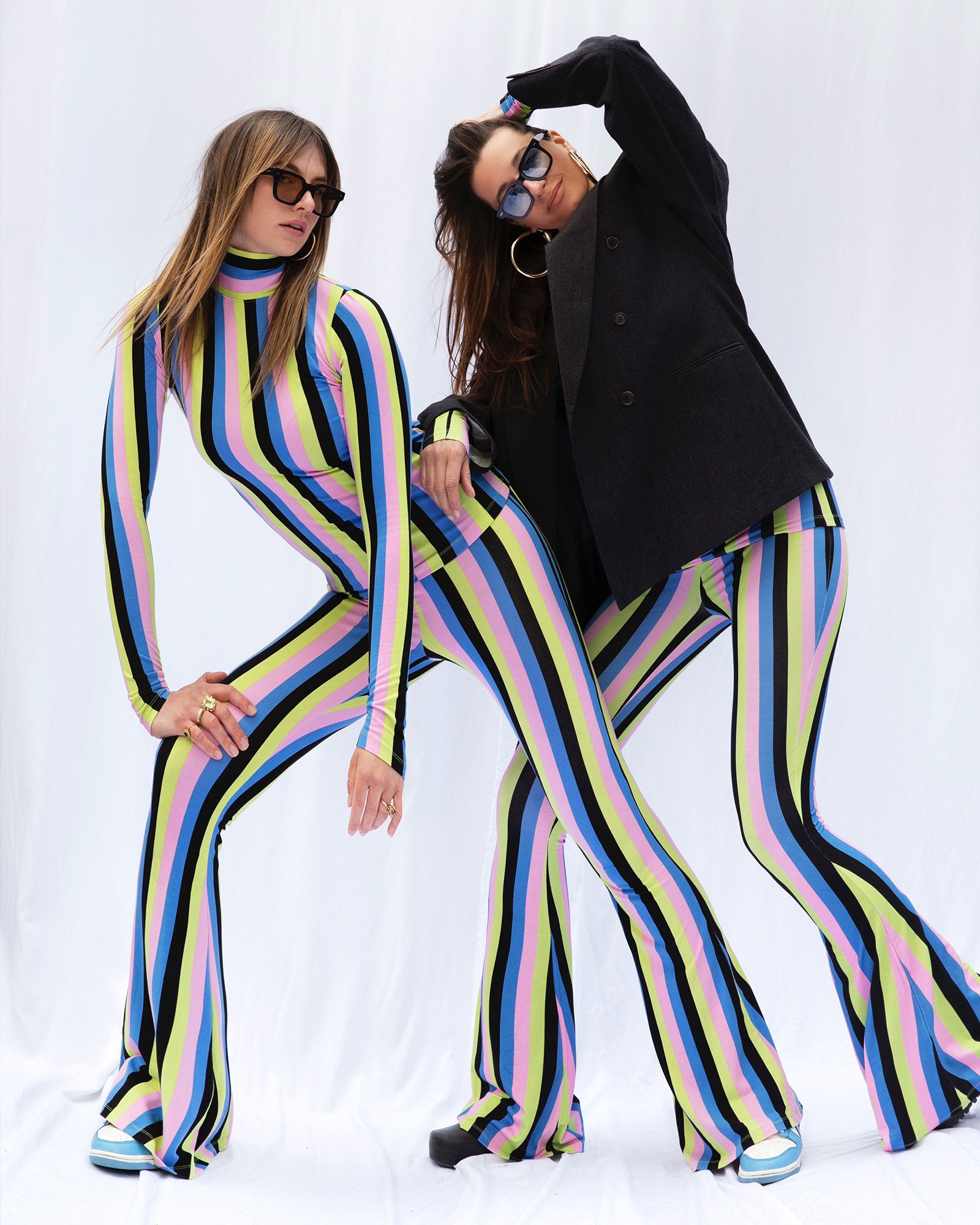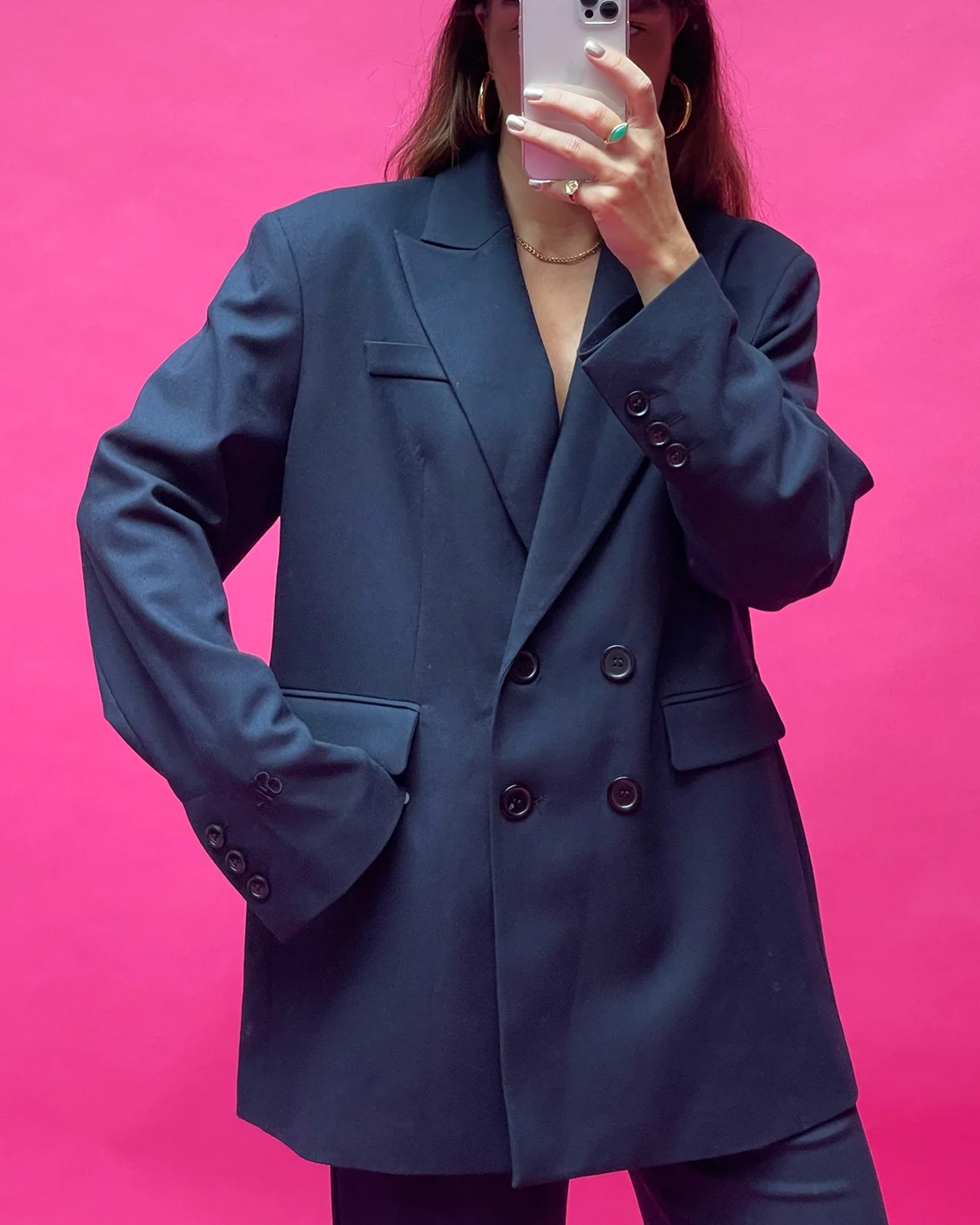 Let's get classy
Even when I have a fancy dinner planned, I know I can't go wrong with flares. For such an occasion, a pair in a solid colour is the best choice. Personally, I like to go for the Stieg flared leggings in black. The black colour instantly elevates my outfit, but the fit of the pants adds enough edge. I don't care about a little black dress; I prefer a long black flare ;). On top, I like to wear a beautiful lace bra and an oversized blazer. You can truly finish off the outfit with a pair of high heels or classy loafers.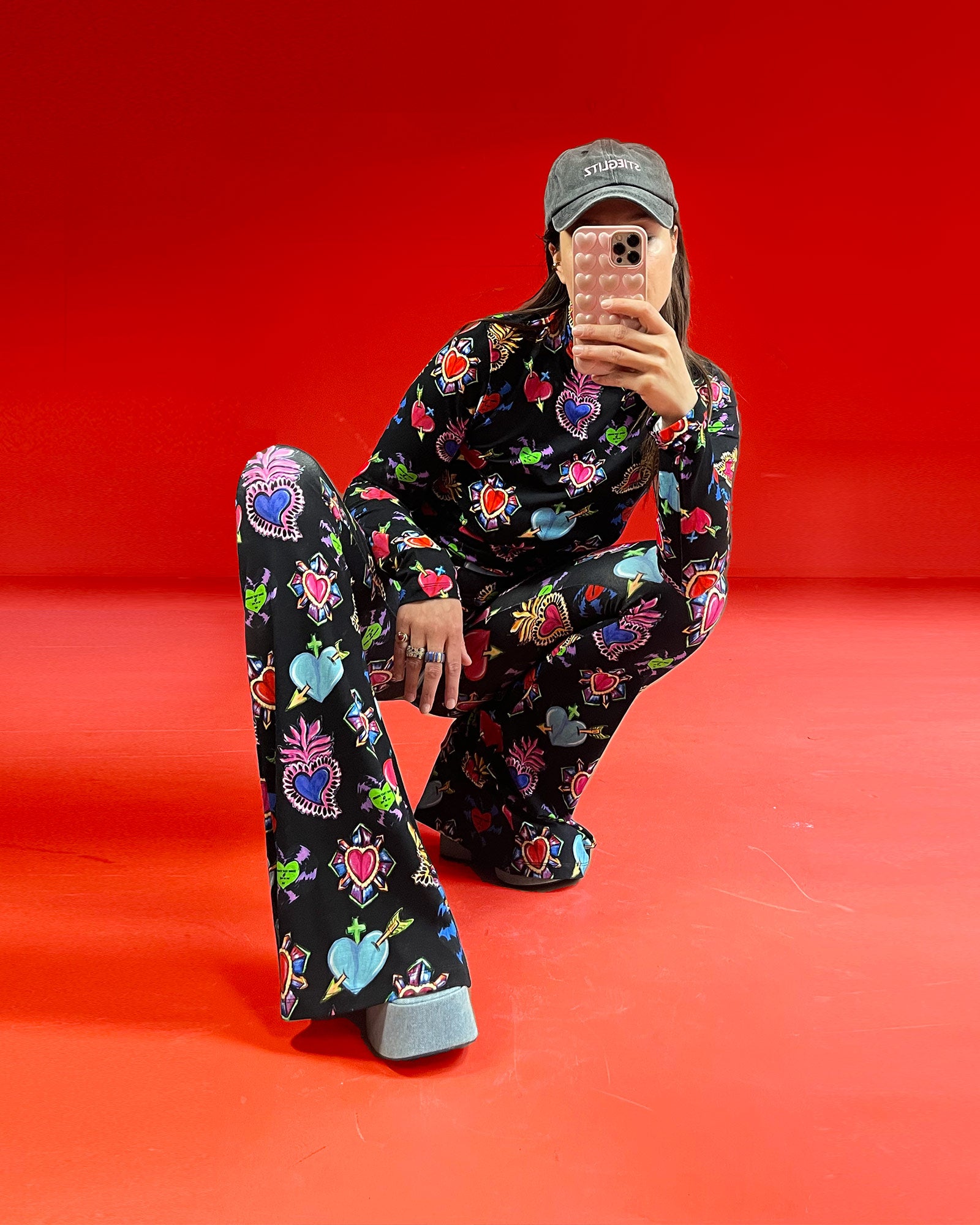 Time to party!
When going to a party, the outfit is just as important as the celebration itself. Partying in flares is highly recommended! In warmer weather, I wear my most colourful flares with a tight-fitting top. In colder temperatures, I opt for a matching suit. When you're dressed entirely in a print, you're sure you will stand out. One of my favourite party suits is the striped one we created in collaboration with singer Maan and the Cupido set in collaboration with Anna + Nina.
These are the moments when I prefer to wear flared pants. I always find a way to dress them up or down, keeping my outfits surprising and discovering new combinations in my closet. I hope you've been able to gather plenty of fresh inspiration from this post to start experimenting with flared pants yourself. For me, one thing is certain: my love for flares is forever <3

Love,
Pien