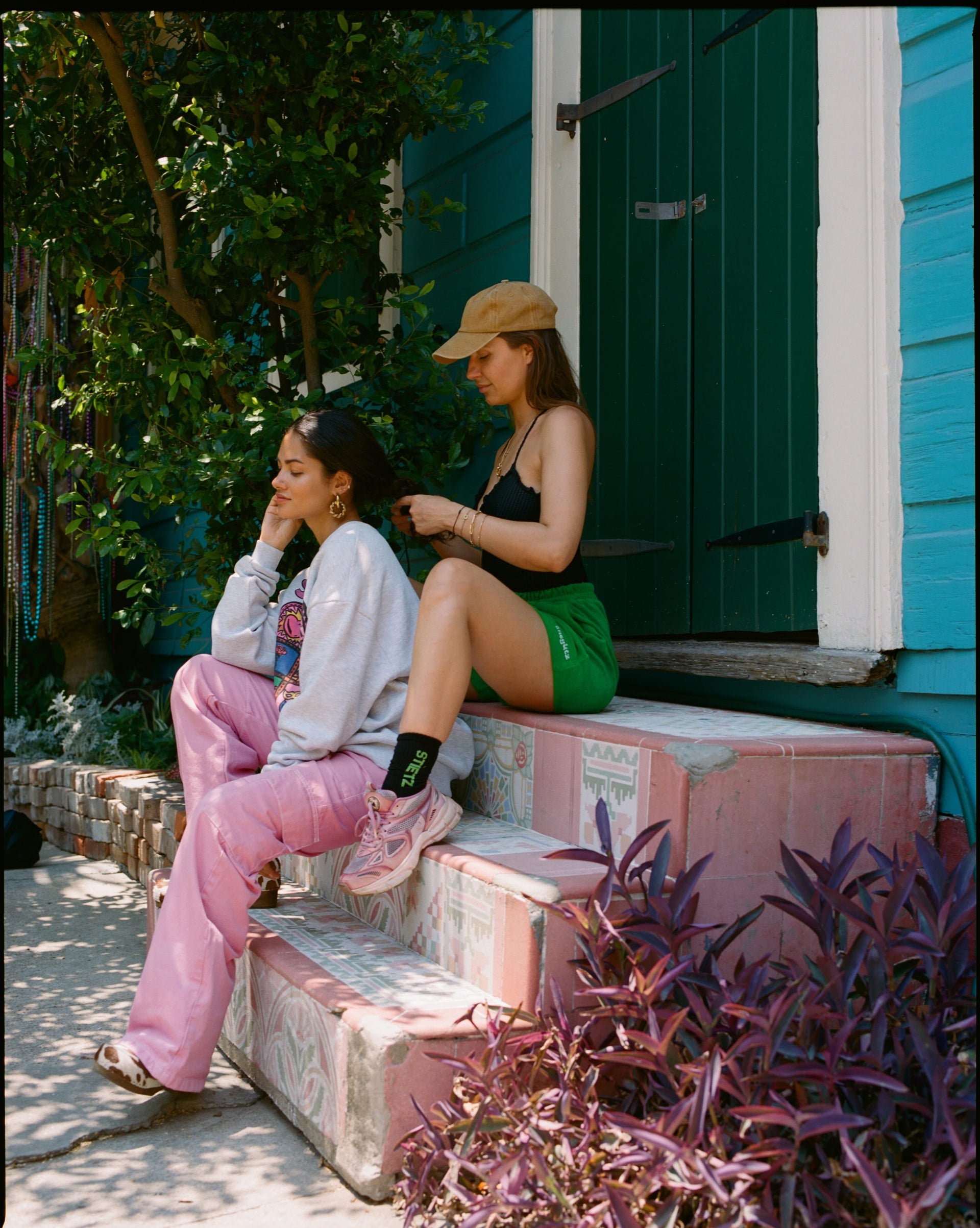 WELCOME TO MY STIEGLITZ FAMILY!
Welcome to my theatre. Welcome to the world of Stieglitz!

My story is probably not what you expect. No high-end design schools or big-brand internships. No. It is a story about failures and about being knocked back. About a path of discovery that led me to where I am now; a place I could hardly have imagined.

I never thought I would work in fashion, let alone own a brand. I always dreamed of being an actress. Lighting up the stage through dance and song. Sharing stories and spreading joy. One day however, this dream ended. Failing drama school hurt. Big time. It shattered my confidence and self-esteem, and I didn't know which way to turn.

So, I packed my bags and set off on a journey. I met many inspirational women from all corners of the world. Women with different backgrounds, different stories, different dreams, yet all with a common power; pride in who they were. They taught me to rediscover my inner strength and accept myself for who I was. Their fearless way of living was a true inspiration.

I discovered that "we", the women of the western world, still have a lot to learn about self-confidence, but times are changing. Women are getting stronger and more convincing than ever. Can we define this progress by the way we look? By being brave and stepping out from the safety of black? By expressing ourselves through vivid colours and bold patterns?

Then it hit me. My dream was more than about being an actress. It was about being a creator.

My path suddenly became clear.

It all started with a small collection of flares and shirts with one thing in common; they were LOUD! Bright colours, wild patterns, exciting fits. Then an amazing thing happened. A friend bought the first item. Then more friends came, then even more, and now Stieglitz has friends worldwide!

None of this could be done without my wonderful team here at Stieglitz. Every day they create something truly special; a stage where everyone can lose themselves in a magical world. A place where you can be who you want to be!

There are many ways to empower other women, and this is my way of doing it! It is so important to keep expressing ourselves. Beautiful women in the most remote places around the world showed me how to - now it is our turn!

Welcome to my theatre. Welcome to the world of Stieglitz!

xx Pien, founder of Stieglitz