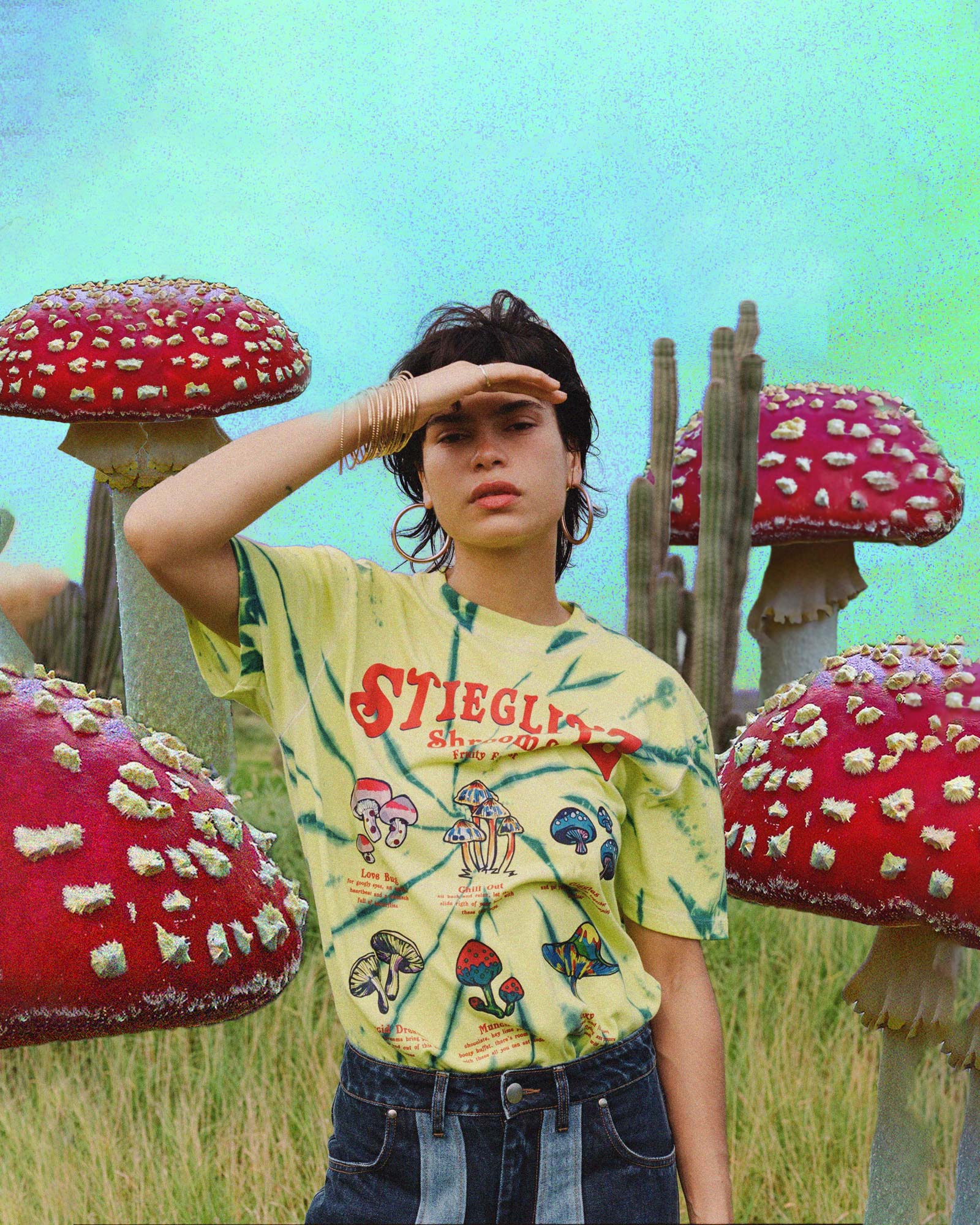 SS23 NEW IN: FRUITY FORESTS
- Sweet and sour
- Tangy and ripe
- Juicy and bright

These are the fruits that shape our Island. Bounce along the mushrooms and get lost amongst the cacti. Welcome to Drop 3: Fruity Forests.

This collection is full of patterns that get your heart racing, prints that keep your heart pumping and fits that might just stop your heart completely.

PREPARE YOURSELVES, THIS ONE TAKES YOU TO ANOTHER DIMENSION. GET INVOLVED.