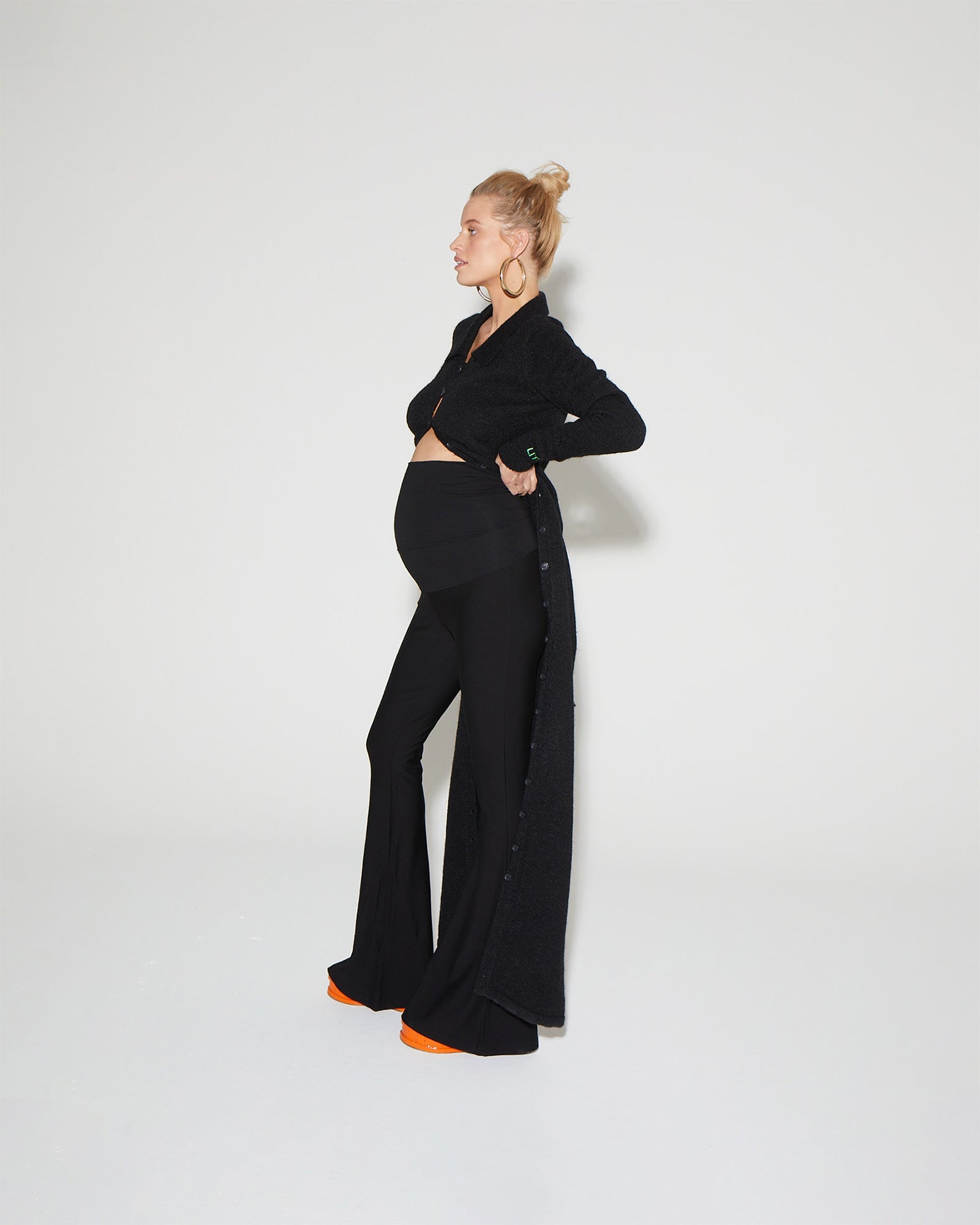 Bump-Friendly Flares: Pien's Maternity Flared Guide

A few years ago, I became a mom. My daughter is the best thing that has ever happened to me, and I enjoy motherhood every day. Unpopular opinion: but I really enjoyed being pregnant. Yes, the morning sickness was tough, and in the last few weeks, I could only waddle. But I also felt very energetic and strong, almost indestructible. And I wanted to radiate that to the outside world.

Since your belly grows rapidly, after a few months I had to say goodbye to my regular pants. And regular maternity clothes just weren't for me... In this blog, I'll share what I wore the most during my pregnancy to hopefully inspire you.
Celebrate the Bump
For me, personal style is a form of self-expression that doesn't pause for pregnancy. Looking good is directly linked to feeling great for me, a mantra I embraced even with a bump on board. Society often paints expectant mothers in a light of fragility, and unfortunately, much of today's maternity wear echoes this sentiment. It seems like the design mantra for pregnant women has been "conceal, don't reveal," with uninspired garments that cover more than they celebrate. But why should we adhere to this outdated norm?

Pregnancy is a time to shine, to step out in confidence, and to show off the natural beauty of motherhood. Let's shift the narrative and dress in a way that makes us feel visible and vibrant, even during pregnancy!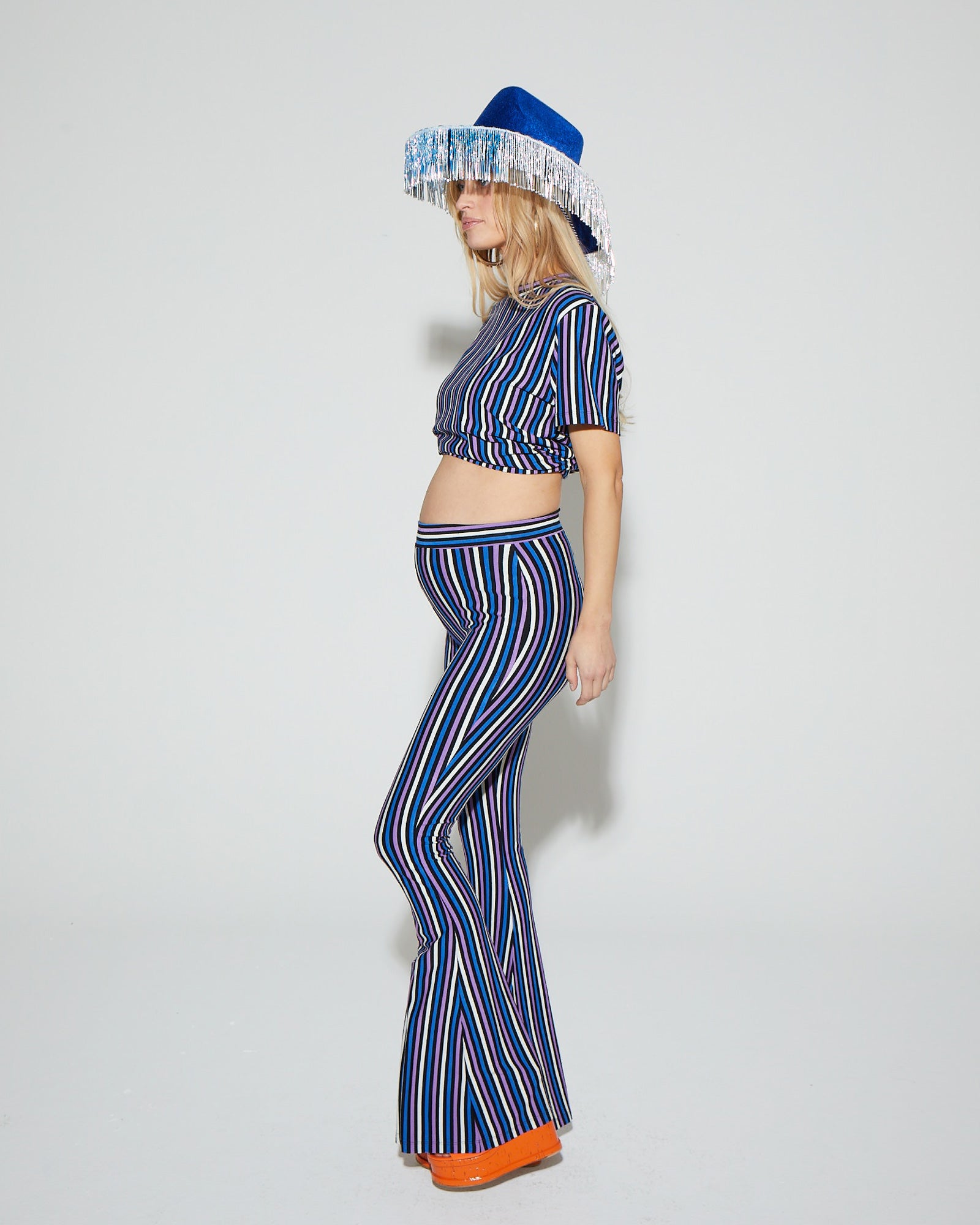 Embracing Comfort: Maternity Flares
Flared pants were a real lifesaver during my pregnancy. They are soft, stretchy, and comfortable around your belly. They became my wardrobe staple. I really fell for a pair of black flares, the key to versatility—they grow gracefully with you, offering a seamless fit through every trimester and beyond.

Recognized for their timeless elegance, the flared trousers are a must-have for every expectant mother, proving to be a fan favorite in our Stieglitz collection. In both the regular fit for the first few months and the maternity fit when your belly really starts to grow and show.  It has a waistband that provides excellent support to your belly and accentuates your baby bump. They're as comforting as your favorite loungewear yet sophisticated enough for any setting. In the tender postpartum period, they continue to offer solace and style, gently accommodating your body as it recovers.
Let's style it
For me, these black flare pants are the ultimate pregnancy wear essential. Now, the question is, what pairs best with them up top? In the first few months, I liked to pair them with a matching stretchy top. It's super comfortable, and everyone can see your pregnant belly clearly. And in a matching outfit, you're sure to steal the show. After a while, this outfit became too tight, so I switched to oversized T-shirts and sweaters. They'll fit over any belly!

Love,
Pien